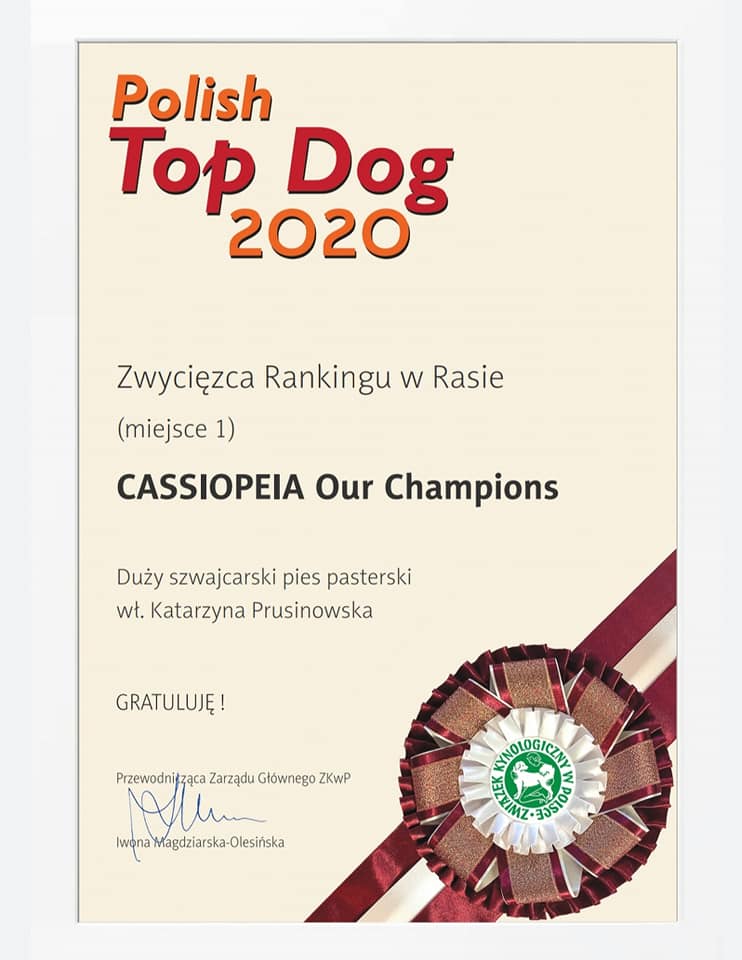 05 | 02 | 2021
1st, 2nd & 4th place in Polish Top Dog ranking 2020
Today we've received official results of Polish Top Dog 2020 ranking organized annualy by Polish Kennel Club (ZKWP).
Our entire trio in the lead.
Cassi – the first place – the most awarded Great Swiss Mountain Dog of the year 2020 in Poland. 9th place in FCI group 2. 
Mailo on second place. Alfa – 4th  place.
In spite of COVID pandemic….!!
Back