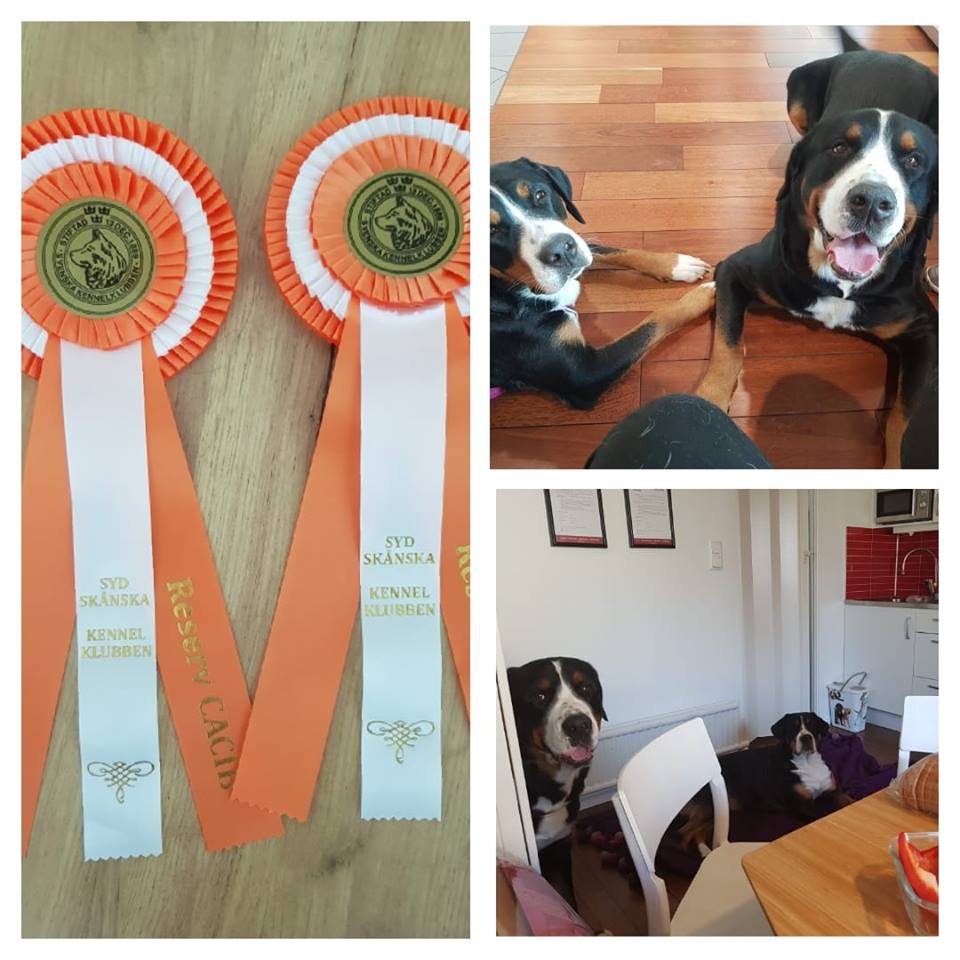 30 | 03 | 2019
Malmo (Sweden) – International Dog Show – Mailo becomes FCI Interchampion (C.I.B)
Travelling to shows in Sweden is always a very nice event for us. It was great this time too. As lesson was learnt from our Vaxjo challenges, we paid special attention to ensure our dogs will not get too much bored in the car so the travelling time passed by without surprises. This time we arranged accommodation in EuroCamp kemping next to Oresund bridge – it was awesome!
Next day, on the show Mailo placed 2nd allowing gold medal to magnificent Interchampion from Germany. However we got what we hoped for – our so much desired Res CACIB that turns Mailo into FCI Interchampion (C.I.B)!!! Cassi, winning 1st place in her class also got certificates of CAC & Res CACIB.
That was a fantastic outing – both due to results but also due to pleasure of meeting our Swedish friends.
Back