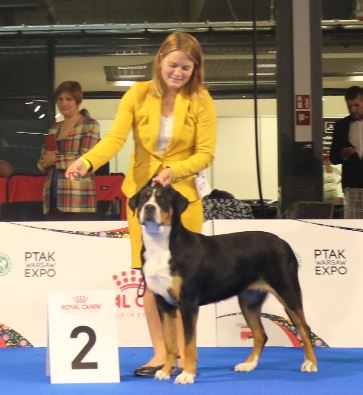 11 | 10 | 2018
Warsaw – European Dog Show ( EDS)
In between 11-14 October 2018 we participated in one of the most important cynological events this year – the European Dog Show in Warsaw.
What a fantastic even it was!!!
4 days; more than 10 000 dogs; huge exhibition halls Expo in Nadarzyn and for us and our dogs it was 1200 km trip to Warsaw.
But it was worth this long journey! ☺
Quadrupeds presented themselves very well taking 2nd place in their classes – Mailo in Champion class and Cassi in Junior class ☺ The competition was very tough and the first places were taken by great dogs from the Czech Republic.
Back