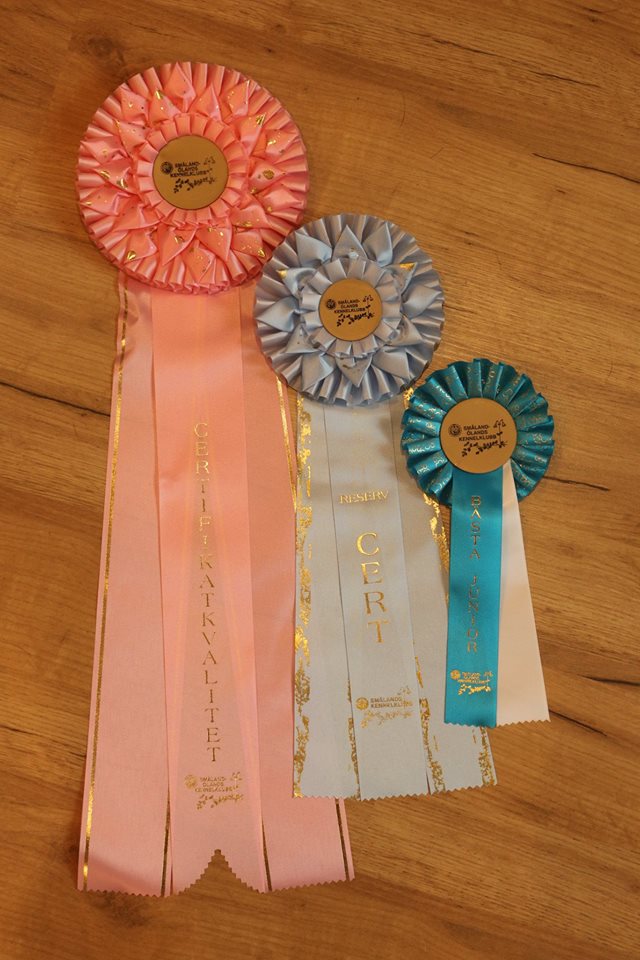 02 | 11 | 2018
Vaxjo (Sweden) – International Dog Show
Weekend 2-4th November found us in Sweden – travelling to International Dog Show in Vaxjo.
Huge emotions and hopes as Mailo was only one CACIB away from InterChampion (C.I.B.) title. After a number of hours in the car (including ferry crossing to Denmark and then drive via wonderful Øresund bridge linking Denmark with Sweden) we arrived to our accommodation place in Tyngsryd Resort https://www.tingsrydresort.se (We recommend this place very much for dog lovers).
Here emotions impacted Cassi so much that she decided that the best idea would be to bite Mailo's paws…. The next day on the show it occurred to be a true disaster…
Mailo instead of excellent narratives was not classified as he was limping a bit in the ring. ☹☹☹
And Cassi? After "killing" the competition (including Mailo) won all she could – i.e. excellent note & Best Junior title.
P.S. Very next day there was no trace of limping in Mailo. ☺
Back