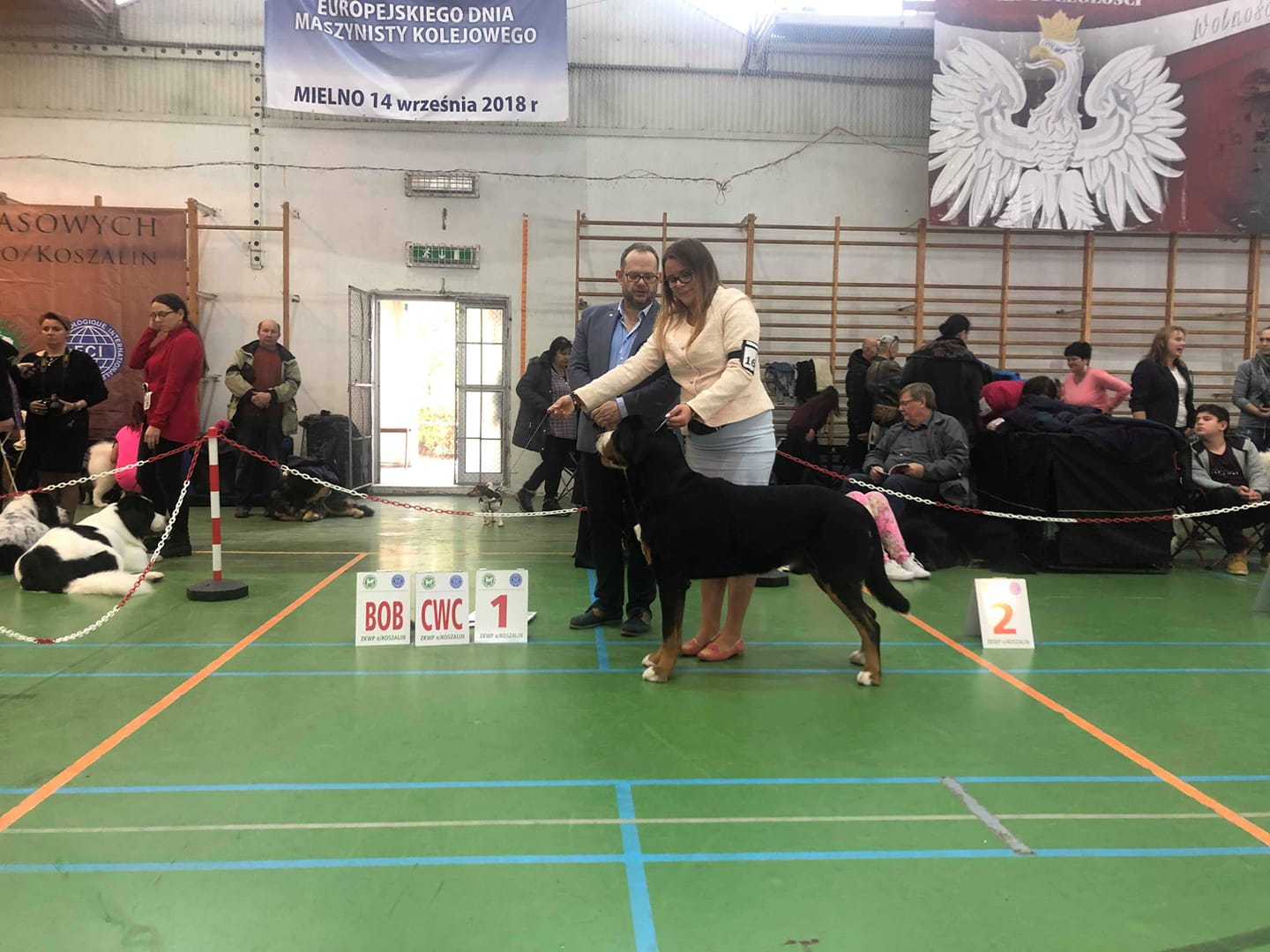 11 | 11 | 2018
Mielno – VI Autumn Dog Show of FCI group I, II, III, V i IX
11 November 2018 – what a date! 100 anniversary of independence of Poland!!!
We celebrated is respectfully as well participating in national dog show in Mielno (small town on Polish coast) amongst our fiends & their dogs.
We had decided that Cassi, after her nasty deeds in Vaxjo, should relax a bit so this time the entire show was for Mailo who placed first & won CAC & BOB titles!
We say hello to Baltic sea and in joyful moods went back home to start preparations to Polish Winner show that would take place in a week time in Poznan.
Back